Sespe Power Solutions
your trusted local electrician
IT'S THE BEST TIME TO GO SOLAR!
REQUEST A FREE QUOTE
Tell us about your project and we will integrate an optimal system.
We analyze your electricity usage to determine how many solar panels you need.
Our engineers draft a free layout of solar for you on your actual roof.
You receive a solar proposal with financial ROI.
When you're ready, we'll help you install solar and save money year after year!
OVER 13 YEARS EXPERIENCE
FULL SERVICE ELECTRICIAN
At Sespe Power Solutions we can provide you with all of your electrical needs. From new construction, remodels, solar, energy storage car chargers, panel upgrades, re wires, we can do it all. With our licensed electricians with over 15 years experience in the field we make sure to bring you the best service in the industry. Ventura county is our specialty. We know all the inspectors on a first name basis. We make sure it's done right the first time. 
OUR SERVICES
WE TAKE PRIDE IN OUR WORK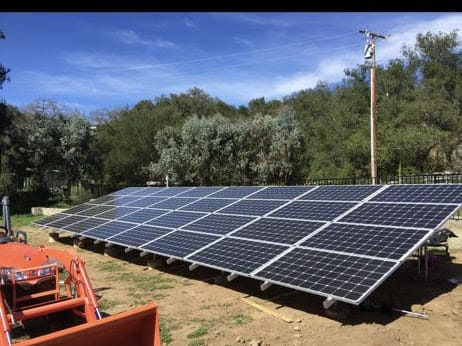 Sespe Power Solutions is a locally owned and operated electrical company operating out of Ventura, CA and surrounding areas. We specialize in solar panel installation, panel repair, electrical installation, solar batteries replacement, plus much more. We take great...
read more
TESTIMONIALS
WHAT PEOPLE SAY
Ish and his team are the best! An amazing attention to detail. Their patience and guidance was really great. From the very beginning to the very end, they are sincere and always responsive! If you are looking to go solar, look no further than Sespe!
My son recommended that we use Sunpower solar panels for a solar installation as they are the most efficient and Sespe is one of the factory authorized dealers and installers in our area. Ish, Curtis and their crews have been very professional, the installation is very slick and tidy – they came on time, cleaned up after themselves and were unfailingly easy to hang with, always ready to answer my questions. Curtis also installed a charger connection for my wife's Tesla – again the work was great, quick and reasonable. I recommend them.
This is my new favorite electrician! Curtis was very knowledgeable and professional. He was recommended by a co-worker of mine and exceeded all expectations. I had him install my EV charger for my new electric car. His work was very clean and he didnt take very long at all. I am definitely going to hire him for all my electrical needs in the future. I would recommend him to anyone who would want a honest, respectful electrician.
Mahalo, Curtis